LIFESTYLE
No word says so much and so little to categorize something. Try your luck!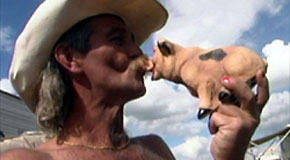 ---
RYOT NEWS

Amid the clash between gentrification and nearly a century of poverty in Downtown LA, John Hwang documents the humanity of those who've largely been consigned by society to subhumanity.

CNN

Men taking up multiple seats on planes, trains and automobiles is manspreading like wildfire -- or at least it seems that way

CNN

Because foreign language can be the best aphrodisiac, we traveled the world in search of the 12 hottest accents.

TruTV

Flying used to be among the most cosmopolitan of undertakings. Now it's a bloody struggle for resources and sanity from the moment you log on to Expedia.

MAXIM

From libraries to cemeteries, these are the most egregious space squanderers outside the veggie drawer in Roger Ailes' refrigerator.

CNN

Get ready to take a beef break, veal vacation or hog holiday in a T-bone a-fide U.S. meatropolis. These are the top cities for meat lovers...




RYOT NEWS

A recent report reveals that the wage growth that for decades powered the American Dream™ has actually been dead flat since the late-1970s.

CNN

Not all towns are carbonated equal.




CNN

Sorry, Paris and Venice: it's going to take more than pouty waiters or overpriced dinghy rides to arouse the 21st-century traveler.


MAXIM

South Dakota's license plate reads, "Great Faces. Great Places." West Viginia's once said, "Almost Heaven." Time for some truth in advertising.


CNN

Even if it's not the land of opportunity it once was, the Big Mobility Scooter still has a lot going for it.



TruTV

If the following list of soul-trampling, will-snapping aspects of cubicle culture makes you laugh, you haven't worked in an office long enough.


THRILLIST

You waited till the truly last minute, so you'll have to either pay or think more on your gift idea — or both. Don't worry, you've still got options.

CNN

Beyond the clichés, you'll find 10 other surprising ways in which the elegant boot shines.


CNN

The budget traveler stereotype is one train that's never late.

CNN

What do a smoking baby, a man in a coconut tree and North Korean super tonic have in common? Read on to find out...

MAXIM

For one night, the Fairmont Princess resort in Scottsdale, Arizona, was dominated by music, fire, life-changing sushi tacos, and a horde of thousands.

MAXIM

Every Halloween, girls tack "sexy" onto everything from nurses to librarians and call it a costume. Why don't these professions ever get the same treatment?

VIDEO

---

THE TODAY SHOW

Jordan goes mano-a-menstrual with Tango magazine's Marnie Hanel to debate the misconceptions held by both sexes.

PANASONIC LIVE@CES

Techlicious founder Suzanne Kantra tangled with Jordan over how men and women differ on consumer electronics and, boy, was it 18 minutes long.

MAXIM

Reporting from on the ground in New Orleans, Jordan takes a tipsy and unbalanced look at recovery efforts in the aftermath of the hurricane.