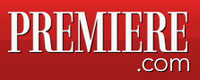 9 True College Football Stories That Should Be Movies
The Blind Side
exposed a mild fan interest in college football movies. Time to run this genre down moviegoers' throats!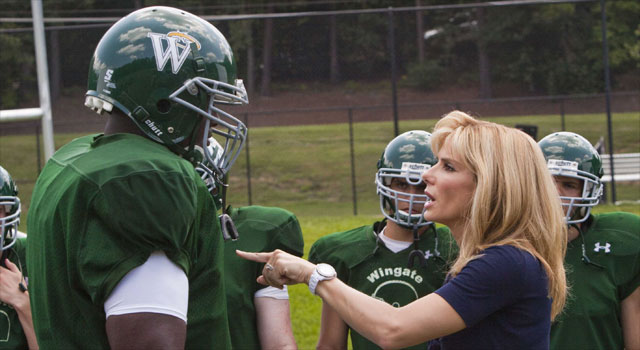 Hollywood executives are always looking for a slam dunk. A chip-shot field goal. A WNBA three-pointer. That is, an easy sports movie that tells itself, comes with a built-in fan base, and pays only one A-list actor.

But for decades, baseball, basketball and professional football have dominated the field, while the sport that enjoys the greatest American fan fervor -- college football -- couldn't field a team out of the number of films made about it.

Until now.

Recent films like We Are Marshall, The Express, and The Blind Side have lent cinematic viability to the sport, chronicling the triumph over adversity of those committed to it. Adversity is hot right now, and college football is the next "It" genre, like comic book movies or films with terrible Boston accents. Here are the nine true stories that studios should be sprinting to option now.
MARK HERZLICH, BOSTON COLLEGE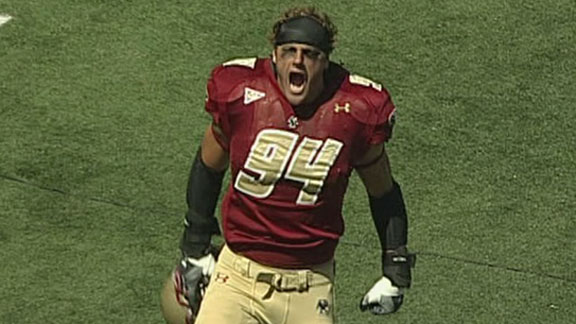 The nation's top linebacker two years ago, Herzlich played for months with leg pain that he thought was just a routine part of playing pigskin. Only, in spring of last year, doctors diagnosed it as a cancer in his femur that came with a 10-percent chance of survival. After sitting out last season to undergo chemotherapy, rehabilitation and the insertion of a 12-inch titanium rod into his leg for support, Herzlich returned to action this season and currently leads the Eagles on defense.
Cheesy Movie Poster Tagline: Cancer had him out, but not down.
ZERBIN SINGLETON, NAVY
When his mother was jailed for breaking parole, 9-year-old Zerbin left their Alaska slum for his aunt's home in Atlanta. There, he met the biological father he never knew and was accepted into the Naval Academy. But a week before graduation, he was hit by a drunk driver. He attended the ceremony -- as valedictorian -- with a broken clavicle, which delayed his entry to Annapolis for a year. Once he enrolled, his father killed himself. Uncowed, Singleton went on to play slot back for Navy, earned the rank of Brigade Commander (Navy's top student) and is training to become a Marine Corps pilot.
Cheesy Movie Poster Tagline: Life tried to tackle him for a loss. But he called an audible.
Martel Van Zant, Oklahoma State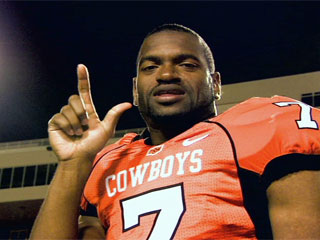 Born without ear drums after his mother contracted chicken pox during pregnancy, Van Zant went on to attract interest from several colleges as a high school cornerback. When a student at Oklahoma State learned that the Cowboys were recruiting Martel, he offered his services as an interpreter. Van Zant declared to OSU and the two became inseparable, attending classes, team meetings and practices together, even signing to and from the sideline during games. Now, Martel plays for the Oklahoma City Yard Dawgs of the Arena Football League.
Cheesy Movie Poster Tagline: He had to choose between a dozen college football programs. All he needed was a sign.
Ray Ray McElrathbey, Clemson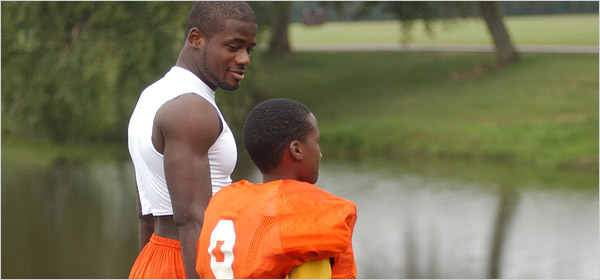 As a freshman, McElrathbey won custody of his 11-year-old brother from his drug-addicted mother. After being cut from the team in the ensuing media maelstrom, he transferred to Howard, where he adopted two more siblings. Prior to final exams, Ray Ray left school to find his mom, who "disappeared." Months later, while on the team bus to the next season's opener, he was told he was academically ineligible to play. This year, he's on the roster at tiny Mars Hill College in North Carolina, completing his degree and finishing the football journey he began six years ago.
Cheesy Movie Poster Tagline: You can't measure heart in yards.
TULANE FOOTBALL TEAM
Displaced after hurricane Katrina decimated New Orleans, the Green Wave cobbled together a full schedule of 11 games in as many different stadiums after the school seriously contemplated abandoning the season altogether. After dropping its opener, Tulane actually went 2-1 before the toll of constant relocation to places like Jackson, Miss., Dallas, Tex., and Ruston, La. while simultaneously juggling classes conspired to end their season with eight straight losses.
Cheesy Movie Poster Tagline: At 2-9, they were undefeated.
TODD WILLIAMS, FLORIDA STATE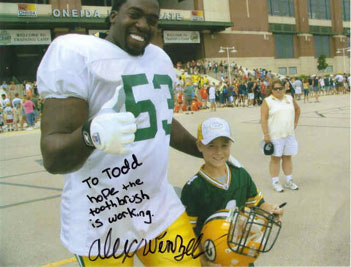 Left homeless at age 14 when the grandmother who was raising him died, Williams broke into Miami hotels for shelter, stealing food, clothes and, finally, a car. But he promised his grandmother he'd graduate high school. So when a clerical error that would have sent him to a school for problem kids instead deposited him at one of Florida's top football preps, coaches in his senior year convinced him to suit up. After just one year of playing the sport at any level, he won a scholarship and a starting job at FSU and was ultimately drafted by the Tennessee Titans in 2003.
Cheesy Movie Poster Tagline: On 4th and 99, one man went for it.
NIC HARRIS, OKLAHOMA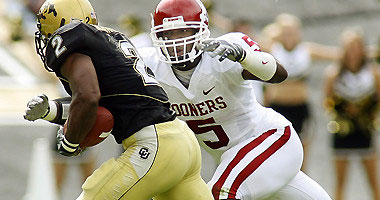 At the tender age of 3 -- months -- Harris was abandoned by his teen parents and, for the next 15 years, bounced among the homes of extended relatives who were loath to see him fall into the Louisiana State foster care meat grinder. After winning emancipation from his parents, working four jobs and attending a total of nine schools before college, Harris finished in the top three percent of his high school class and as the state of Louisiana's Defensive MVP. He would become an All-Big 12 Conference safety at Oklahoma and is now a linebacker for the Carolina Panthers.
Cheesy Movie Poster Tagline: From sideline to sideline, football was his lifeline.
NEIL PARRY, SAN JOSE STATE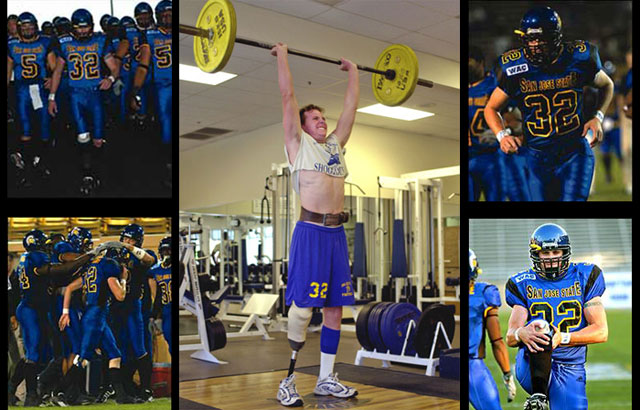 In a 2000 game versus UTEP, Parry was rushing downfield on kickoff coverage when a fallen teammate rolled into his leg. Upon contact, Parry's fibula and tibia snapped, punching right through his flesh. Forty-eight hours later, his right leg was gone after infections forced its amputation. But after two years and 25 surgeries, Parry was back on punt coverage compliments of a prosthesis, despite threats by his insurer to cancel its lifetime coverage of the limb if he played.
Horribly Offensive Movie Poster Tagline: In a game of inches, you only need a foot.
TIM TEBOW, FLORIDA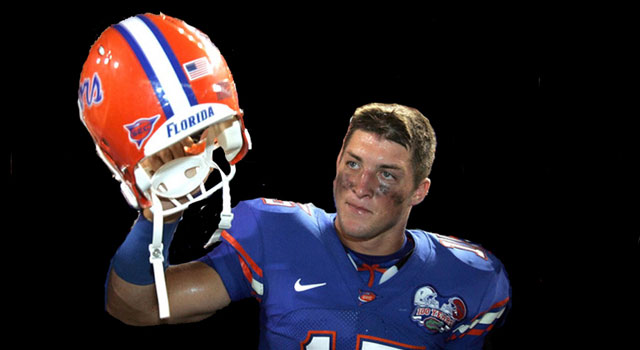 Basically a shot-for-shot recreation of The Passion of the Christ in orange and blue.
Read the article at
Premiere.com
.