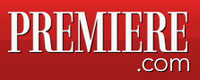 8 Movie Sex Cliches That (Thankfully) Never Happen in Real Life
Real sex isn't nearly as lame as it is in movies.
Any mention of movie sex invariably conjures images of two (or more) inconceivably attractive Hollywood superstars pitch-perfectly wailing and undulating in slow-motion deployments that exceed our most ambitious fantasies—let alone our realities.

Are we even paying attention?

Because, between the affectations of stuffy starlets and the whims of the MPAA ratings board, most sex scenes are artless forgeries of the deed by filmmakers who appear to either hate sex or have never had it. Keep reading and you'll start feeling better about your own rendition of the ol' thrust-and-nap...
RE-CLOTHING IMMEDIATELY AFTER SEX
The Cliche:
Just seconds after sweaty climax, our heroes can be seen casually donning Brooks Brothers suits and ball gowns like there isn't still a rumen of congealing bodily discharges clinging to their crannies.
The Reality:
In 21st-century anti-bacterial America, the end of intercourse signifies the start of a decontamination process involving germicidal soaps, wire brushes and spot radiation. It's a wonder we're not all consummating through a carbon tarp.
Offenders:
American Psycho, 8 Mile
NUISANCE-FREE POOL SEX
The Cliche:
Two toned, tan-line-free trueloves attempt to cool off out back—but things are only getting hotter, as the kissing and the groping graduate to the flapping and the thrashing.
The Reality:
If you've ever tried to jam your wet hand into a latex glove, you know all you have to know about pool sex logistics. Most of us taste chlorine on our partner's lips and bail out long before we can plunge gallons of treated water into them.
Offenders:
Showgirls, Color of Night
WEARING A BED SHEET LIKE A BURQA
The Cliche:
Our post-coital protagonist sits in a bed sheet bundled with Germanic precision, or wears one to the bathroom like a cocktail dress, to conceal the privates (s)he so willfully surrendered mere moments earlier.
The Reality:
If we're still awake, most of us lumber to the can as naked as a fraternity pledge, clenching our butt cheeks to minimize the ripple.
Offenders:
Havoc, Iron Man
RIPPING CLOTHES OFF
The Cliche:
Consumed by a passion that threatens to supernova, one partner hysterically tears at the other's personal attire like a stubborn bag of Doritos.
The Reality:
That shit costs money and we're in a recession. Passionate spontaneity is one thing—scouring crafts shops for a replacement button to match this Tommy Bahama camp shirt is another entirely.
Offenders:
Basic Instinct, A History of Violence
HATRED AS FOREPLAY
The Cliche:
Our protagonists spend the majority of the film as antagonists, affirming their disdain in a series of progressively spiteful displays of barking rancor until it all erupts in... tender, attentive humping.
The Reality:
Men are terrible at concealing their lust and women are worse at altering their opinions of men. With exception to the oft-mythologized hate screw, this Shakespearean trope has no basis in known reality.
Offenders:
Mr. and Mrs. Smith, Lethal Weapon 3
WEARING A BRA DURING INTERCOURSE
The Cliche:
A woman has disrobed enough to allow entry to the most hallowed levels of her Sanctum Sanctorum, and she can't open a couple upstairs windows?
The Reality:
Like Scuds weaponized with joy incarnate, breasts pendulate aimlessly and gloriously, raising beats-per-minute as well as hand-eye coordination rates.
Offenders:
100 Girls, Forgetting Sarah Marshall, anything starring Katherine Heigl.
USE OF FOOD WITHOUT SUBSEQUENT YEAST INFECTION
The Cliche:
Because sex isn't nearly interesting enough on its own, our adventurous leads waste bushels of berries, syrups and milks of varying percentages in the name of horny sensuality.
The Reality:
There are children in Africa who would kill to be adopted by either actor. The rest of us don't like to dig jalapeño cheddar out of our chassis.
The Offenders:
9 1/2 Weeks, Varsity Blues
MASTURBATION UNDER A BLANKET
The Cliche:
Once alone, our pitiable protagonist dims the lights and withdraws beneath the covers to presumably coat them in loneliness.
The Reality:
You wouldn't frost a cake under a rain coat. Unless you're in an army barracks, the only thing you gain from ducking under the duvet is a self-imposed wet spot.
Offenders:
American Pie, 40 Year Old Virgin